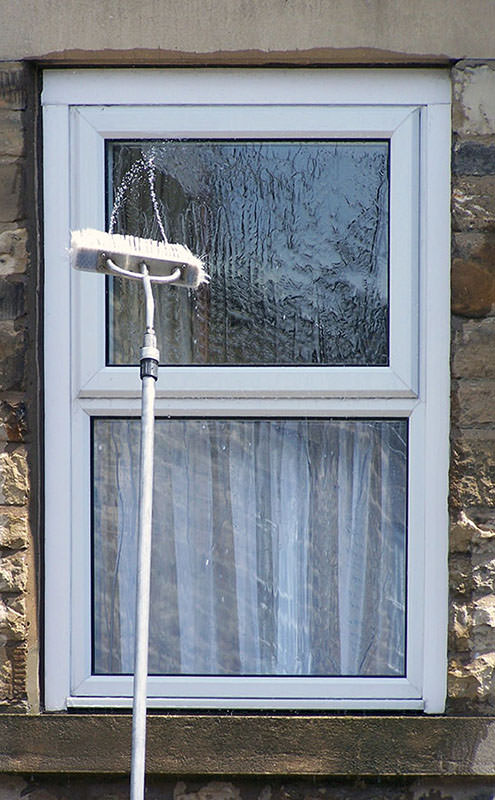 As cold weather approaches, many homeowners change their window screens to replace them with storm windows. This helps reduce drafts in the winter and help protect homes from lower temperatures and sudden storms.
Even when you're in the middle of the desert, you can benefit from using storm windows. They will help reduce the cold brought on by winter winds and can help prevent freezing. The question is, "Will I need my Las Vegas storm windows cleaned?" Read on to learn more about storm windows; and why it may be best to call your window washing professional to discuss these issues.
Screens and Storm Windows Do Need Cleaning
Whether or not you replace your window screens with storm windows, washing both your screens and storm windows is very important and can be done quickly during the fall months before the cold, unpredictable winter arrives.
Although easy, it is advisable to use professional Las Vegas window washers to carry out this task, as they can easily clean the screens using warm, soapy water, and a soft-bristled brush and cloth.
Window cleaners will rinse them with warm water or using a garden hose before drying them and storing them. If you leave them in over winter, they still improve the appearance of your home. Screens will protect the house from pests, flying debris and more.
Keep a Clean Appearance on Your Storm Windows
When storm windows are used, they must be cleaned before installation. Storm windows can be as simple to install as window screens, but they are heavier and can suffer from fingerprints.
When a professional Las Vegas window cleaner cleans them before installation, you can hardly tell you have an extra window in place. They work great in cutting out winter drafts and stopping heavy rain from falling on your significant windows. This helps keep interior windows clean and protected until warm weather arrives.
Finding a Good Storm Window Installer in Las Vegas
There is little point in fitting storm windows that are dirty, or your main windows are a bit grubby. Making sure they are clean as well as your screens is a quick job by a firm of professional window cleaners. Contact Window Cleaning Vegas, the pros there are well versed in removing screens, and cleaning these before installing your sparkling clean storm windows.